Nick Jordan
Publications

Photography

Words

Biography
e-mail:
nick@nickjordan.info

STRATA
Two-screen HD video, 40 mins., 2018
Jacob Cartwright and Nick Jordan
Soundtrack score: Lord Mongo

Drawing upon the archive collection of Experience Barnsley Museum, Jacob Cartwright and Nick Jordan's Strata is a two-screen film installation that explores the rich seams of social, cultural, industrial and natural histories underpinning the region's former coalmining landscape and communities.
In the context of post-industrial global capitalism, and the effects of extensive environmental and social change, the film captures the ways in which former collieries have been transformed, framing both the similarities and differences resulting from structural, ideological and cultural change. Strata makes connections between the industrial, communal and ecological genealogy of the region, contextualised with wider, international locations that are linked together through the European Route of Industrial Heritage.

An exploratory documentary, Strata combines original cinematography with an atmospheric soundtrack score by Lord Mongo, voices from the community, archive film and audio, forming an immersive and poetic picture of collective memory, shared experience and international solidarity, at a time when Britain faces increasingly divisive, nationalist politics. Traversing layers of social history and geological ecology, Strata explores the loss and erasure of former coal-mining sites, alongside the environmental transformation and cultural repurposing of these post-industrial locations, where particular flora and fauna species have colonised the landscape.

The film will form the centrepiece work in the artists' exhibition, 'STRATA: structures, transformation and solidarity', at Experience Barnsley Museum & Discovery Centre, 31 January - 11 April 2018. Alongside the film, the artists will be exhibiting new drawings, found objects, 3D animation and banners on loan from the National Union of Mineworkers (NUM) and Woman Against Pit Closures (WAPC). The exhibition forms part of Meeting Point2, a year-long project led by contemporary art agency Arts&Heritage.
STRATA / clip01: 'The Hanging Gardens of Grimethorpe'
Interviews: Christine Cameron, Betty Cook, Tim Fairs, Jeff 'Jethro' Platts, Anne Scargill,
Glen Sheppard, Joe Solo, Tony Wright

Archive audio: Tony Benn, Jeremy Corbyn, Dennis Skinner, Paul Mason, Seamus Milne,
The Miners' Campaign Tapes, Women Against Pit Closures

Archive footage: Experience Barnsley Museum, National Coal Board Film Unit,
British Council Film Collection, Women Against Pit Closures,
Black Diamonds - The Collier's Daily Life (1904) Coalmining in the Netherlands,
Tour of a British Coal Mine (1928), Misère au Borinage (1934), Zollverrien Kokerei (1940),
Headgear demolition footage by Jeffrey Leon Platts (Snr)
STRATA film stills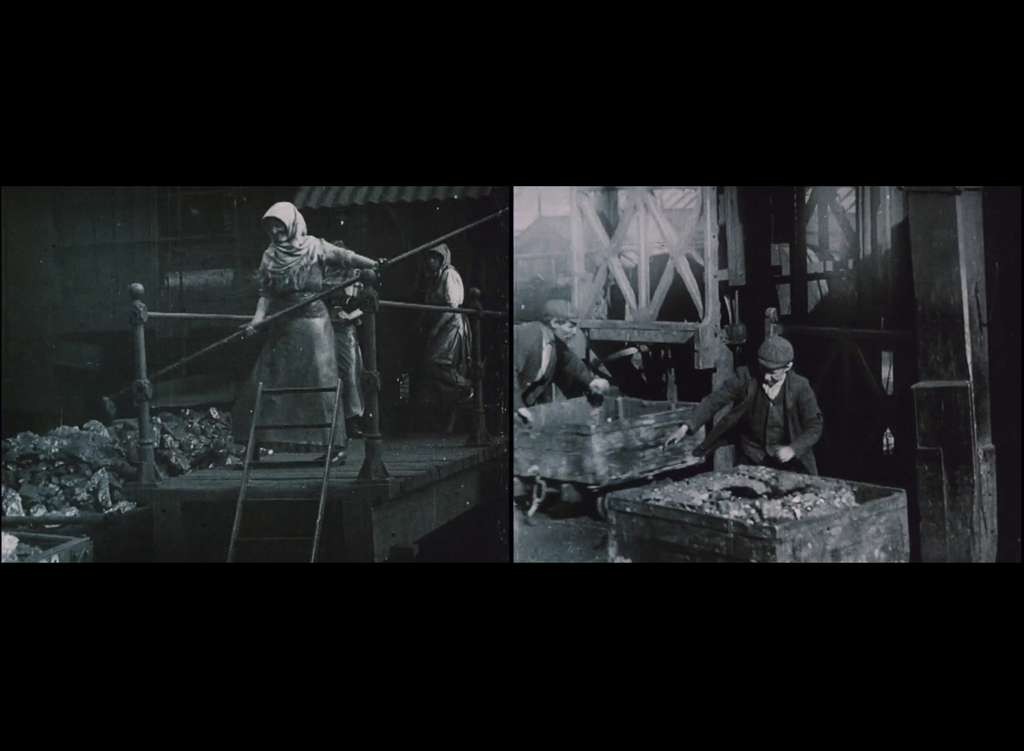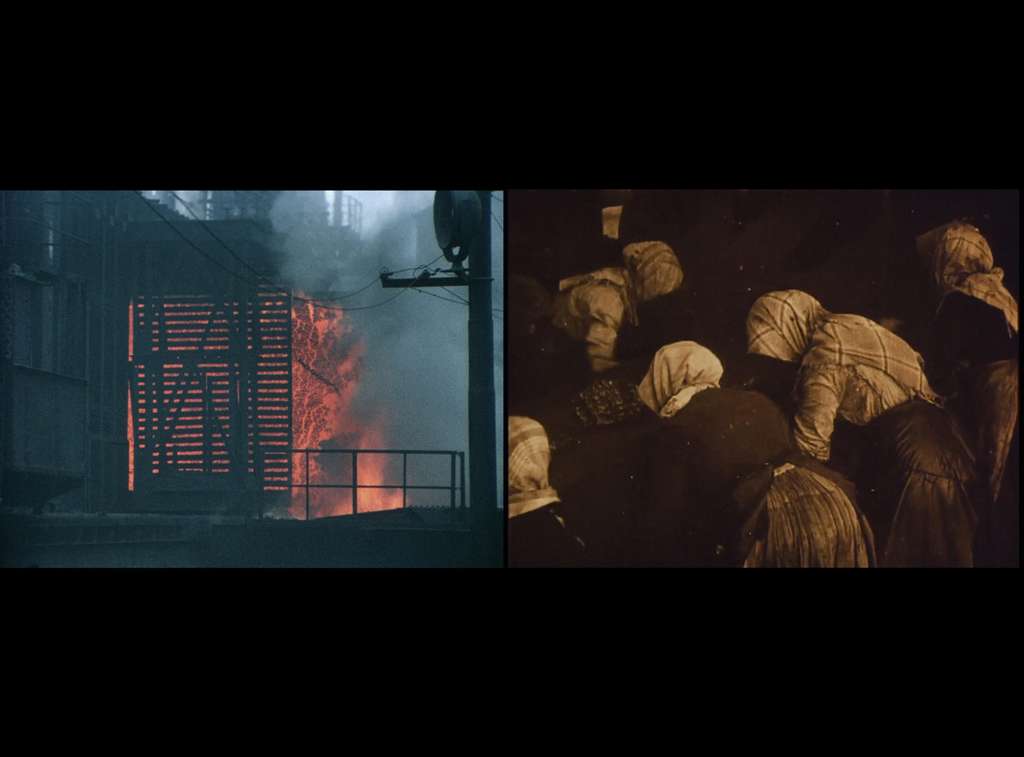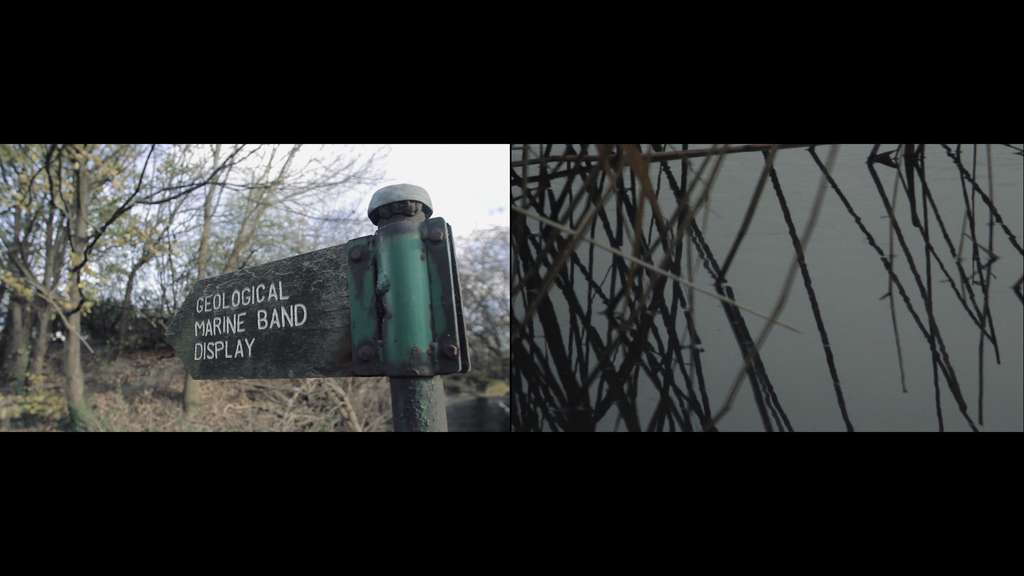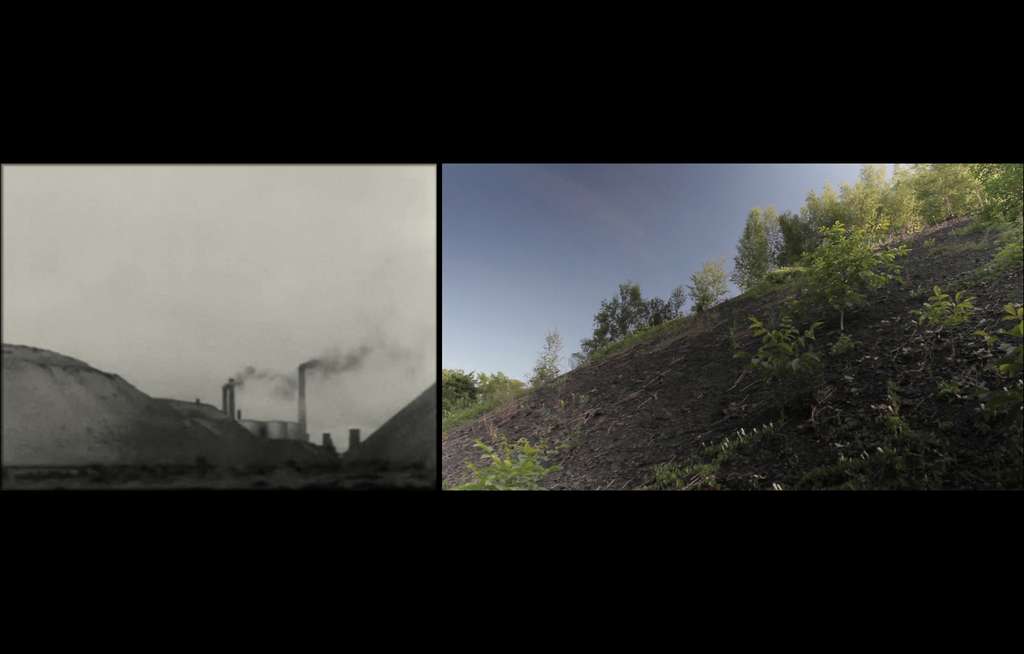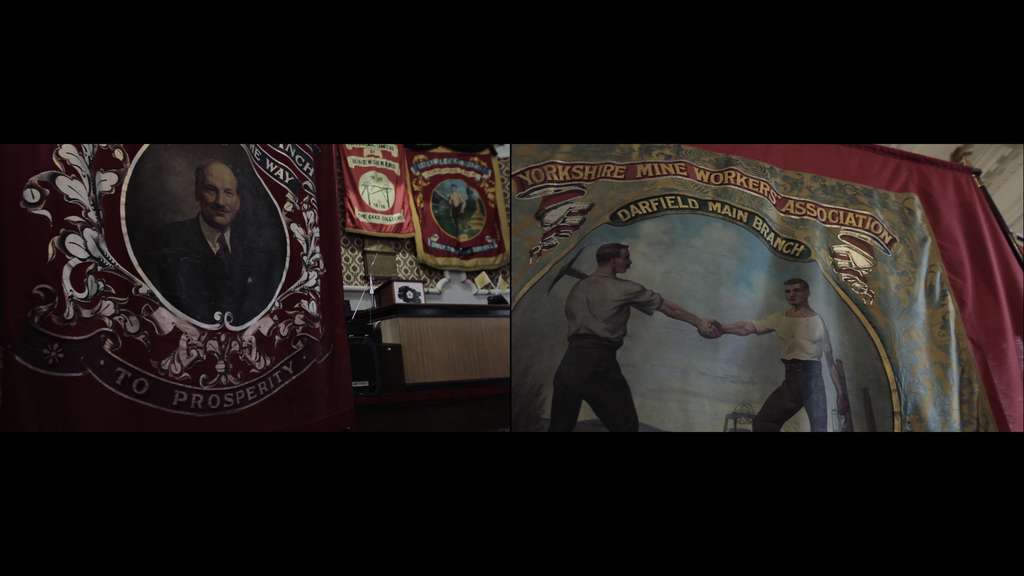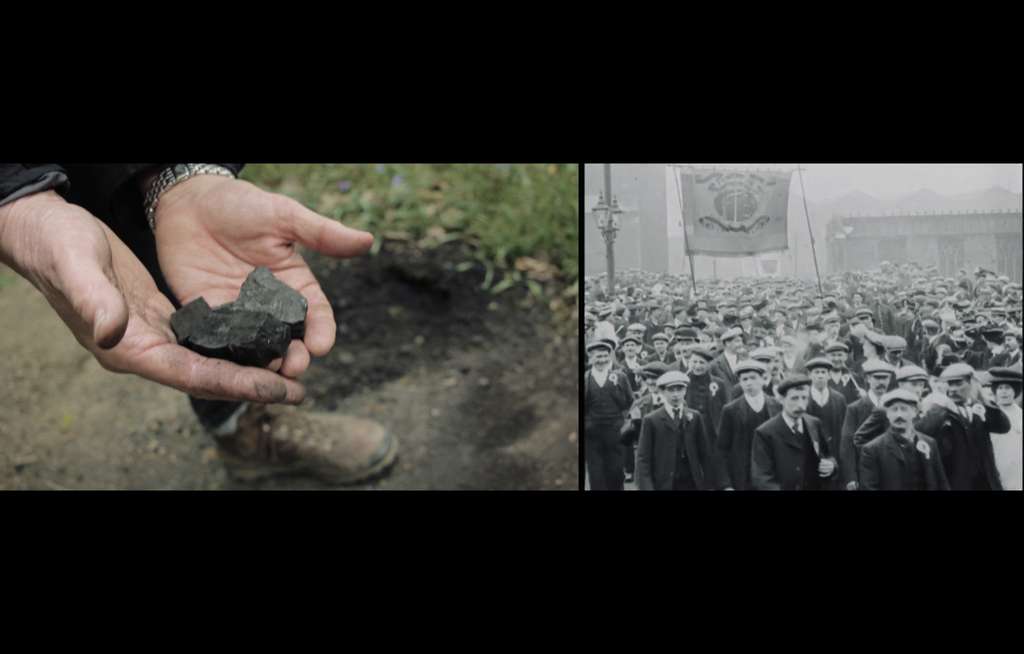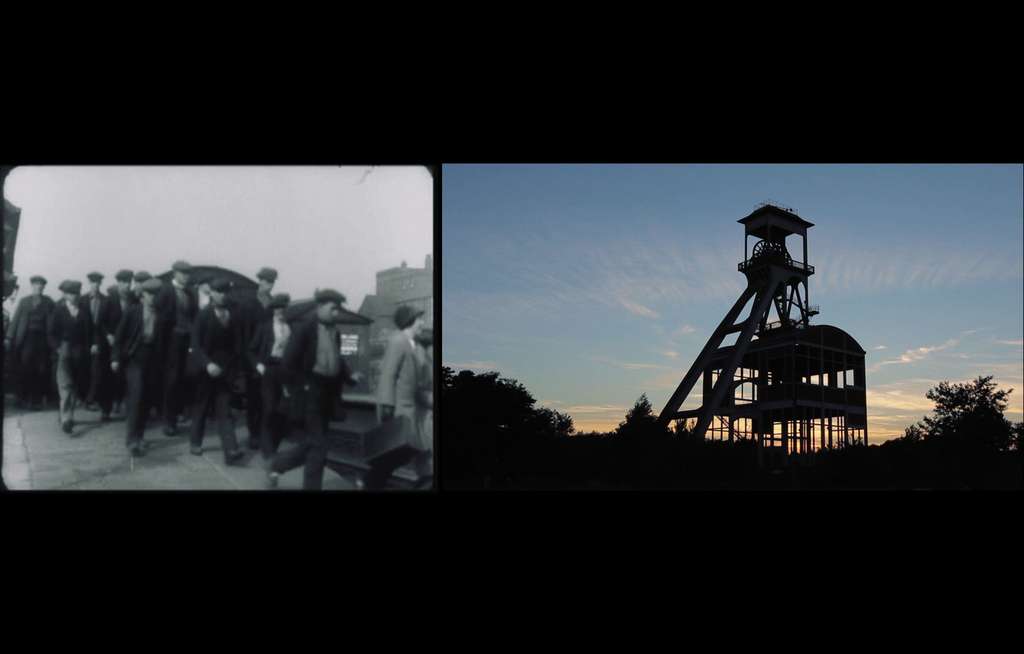 Location stills, May/June 2017