Nick Jordan
Concrete Forms of Resistance | 27 mins | 2019 | HDV
Filmed in Lebanon, Concrete Forms of Resistance is a documentary centred upon the abandoned 'Permanent International Fair' in Tripoli, designed by the Modernist architect Oscar Niemeyer in the mid-1960s. The film presents themes of progress and crisis, labour and capital, material and memory, contrasting the utopian vision of the original plans with the stark realities of sectarian divisions, regional conflicts and rising economic inequalities.
Encompassing international pavilions, theatres, museums, landscaped park and social housing, the vast exhibition complex was to be a public realm, civic space for economic and cultural exchange, decentralising power from Beirut and healing sectarian divisions. Never completed or operational, the Fair's iconic buildings were used by militia forces at the outbreak of Lebanon's civil war in 1975, and for many years served as a strategic base for the occupying Syrian army.
Interwoven throughout the film are sequences that feature Tripoli's artisan carpenters and wood carvers, who provided a key role in the site's original construction: creating the timber 'formwork' moulds to cast Niemeyer's signature curved, organic shapes. More recently, the Fair's abandoned guesthouse building has been restored to provide a workshop facility for the city's carpenters and wooden furniture makers.
Reflecting upon pressing global issues from a plurality of voices, the documentary includes audio interviews with architect and activist Wassim Naghi, alongside archival recordings of Oscar Niemeyer. The film's soundtrack features an original score by Sam McLoughlin and David Chatton Barker (Folklore Tapes), combined with field-recordings made inside the Fair's 'Experimental Theatre' dome.


Trailer: Concrete Forms of Resistance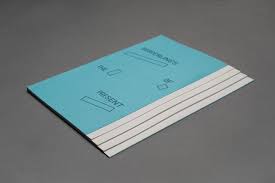 Borderlines of the Present
online and print publication
featuring essays on
Concrete Forms of Resistance

'Borderlines of the Present, celebrates the recent works of two UK-based artists Farwa Moledina and Nick Jordan. They explore themes of resistance to binary perceptions by giving voice to communities – Muslim women and Tripolitan craftsmen – that exist in 'in between' spaces. This project attempts to bridge the communication gap in art appreciation by subtly guiding the readers through the social, art historical and political contexts of the artworks.' - Grand Union gallery
Film Credits:
Cinematographer, Editor, Director: Nick Jordan

Wood carvers: Fawze Saboune, Abdullah Ezzeddine
Voices: Oscar Niemeyer, Wassim Naghi, Samer Barakat, Yvette Chehade, Karina El-Helou, Hajj Ahmad, Elie Mouchaham

Soundtrack score: Sam McLoughlin & David Chatton Barker
Production assistant: Adele Jordan
Translators: Mohamed Dibsy, Hussain Ussaili
With thanks to: Wassim Naghi, Bren O'Callaghan, Jamie Allan, Bechara Chemaly, Mohammad Dibsy, Julien Schmitt, Nour Sawaya, Hussain Ussaili, Lara Zeidan, Samer Barakat, Yvette Chehade, Adele Jordan, Clara Casian, Laura Carreira, Dominic Sagar


...