Jacob Cartwright and Nick Jordan's collaborative practice is cross-disciplinary, encompassing video, drawing, painting, photography, objects, publications and events. From invasive species and ancient oaks to ornithologist explorers and marginal communities, the artists utilize an improvised working method, seeking out the unusual, poetic or absurd interrelations between the natural world and our multifaceted cultural & social histories.

The artists' publications include Alien Invaders (Book Works), which takes the form of a guidebook to non-native species found in Britain. Other recent published works include a documentary on the mystic and scientist Emmanual Swedenborg, and The Audubon Trilogy, a series of short films drawn from the writings of 19th-century artist and frontiersman John James Audubon, following his escapades along the Ohio and Mississippi rivers. In 2012 Jacob Cartwright and Nick Jordan directed their debut feature-length documentary, Between Two Rivers, which focuses on the social and environmental problems facing the histroric town of Cairo, Illinois.

Cartwright and Jordan's work has been exhibited internationally, including recently: Innsbruck International Biennale (Austria); STRATA: Structures, Transformation, Solidarity, Barnsley Museum (UK); From the Mountains to the Sea, National Maritime Museum (UK); Whitstable Biennale (UK); FIDMarseille (France); 100 Years of Dada, ICA, (UK); St Louis International Film Festival (USA); Darwin's Eye, Institut National d'Histoire de l'Art, (France); Art, Science & the Origin of Species, Ohio State University (USA); BFI London Film Festival (UK); Documenta Madrid (Spain); The New York Film Festival (USA); Rencontres Internationales, Berlin (Germany); lndieLisboa (Portugal).
The artists have undertaken residences and commissions from a variety of institutions and organisations, such as British Textile Biennial; English Heritage; National Trust; Arts & Heritage; Forma; Book Works; ICA; The University of Manchester; Art Gene; The Swedenborg Society; Cornerhouse; Manchester Museum; and Headlands Center for the Arts (USA).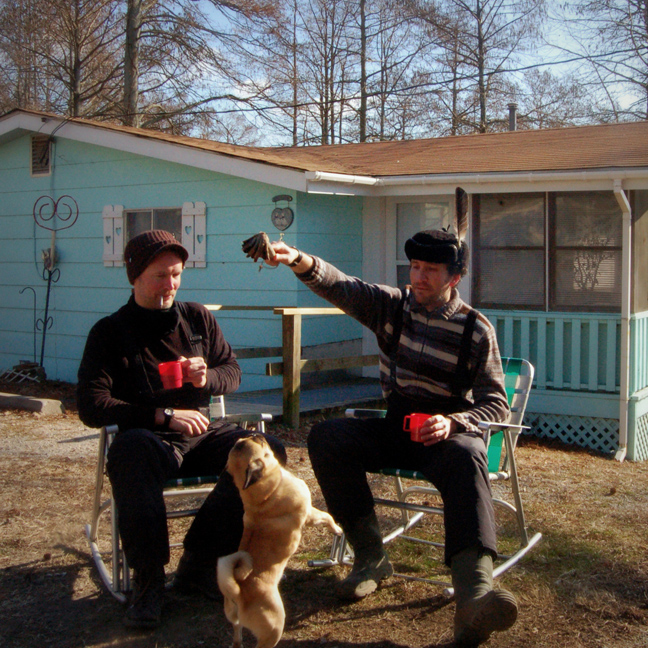 Jacob Cartwright and Nick Jordan